Verizon Is Transforming Itself Into an IoT and Media Company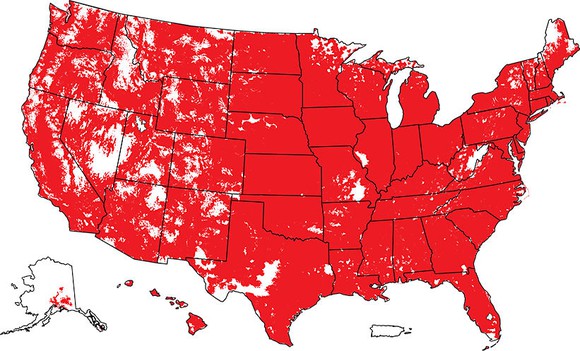 Verizon Communications (NYSE:VZ) has been on a spending spree this year. Although the $4.8 billion Yahoo! deal captured the spotlight over the summer, after the $4.4 billion purchase of AOL the previous summer, Verizon has quietly brought its buyout count up to 10 for 2016.
On the surface, the targeted companies seem unrelated. However, the additions are helping Verizon build out a media and IoT business add-on to its wireless telecom bread and butter.
What Verizon is purchasing
Verizon has shelled out at least $11.5 billion this year. Here's what the busy telecom giant has been up to in the way of acquisitions:
| Business | What It Does |
| --- | --- |
| Volicon | Platform to help media organizations capture, share, and review content. |
| Complex | Multimedia provider catering to trendsetting male audience. |
| Telogis | Cloud-based fleet and mobile workforce management, monitoring, and tracking. |
| Yahoo! | Web services and applications, including email, news, and search. |
| FleetMatics | GPS-based fleet and mobile workforce management, monitoring, and tracking. |
| Sensity Systems | Helps facility owners save energy and combines lighting with networking technology and sensors. |
| Vessel | Online video platform providing subscribers with media streaming. |
| XO Communications | Fiber optic network that provides voice and data telecommunications service. |
| LQD WiFi | Smart-city developer providing Wi-Fi and technology hubs in busy urban areas open for public use. |
| SocialRadar | Mapping startup. |
The XO Communications purchase helps Verizon solidify its lead in the telecom space and is still pending regulatory approval. Other than that item, the general theme in...
More